and now, the best part …
How To Sell
In-store merchandising
We know your guests will love the smooth flavor of JAVA HOUSE® Authentic Cold Brew Coffee, so we've created in-store merchandising materials that capture attention and encourage trial. By featuring the materials that are right for your foodservice operation, we'll help you increase coffee sales and create happy, loyal customers.

Merchandising Materials
Contact us to see how we can support your JAVA HOUSE® Cold Brew program with these materials!
What you need to serve prepared JAVA HOUSE

®

Authentic Cold Brew Pure Concentrate to your guests
there's a perfect solution for every foodservice operation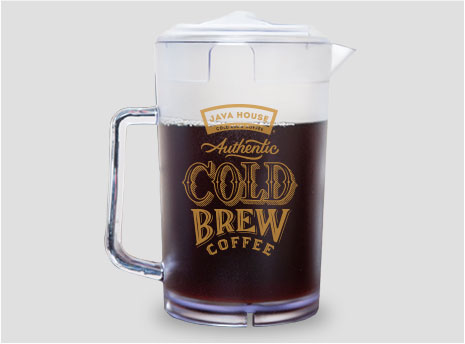 Pitcher
A simple pitcher can be a great solution for preparing a small batch of JAVA HOUSE® Cold Brew for the back of house or coffee bar serving.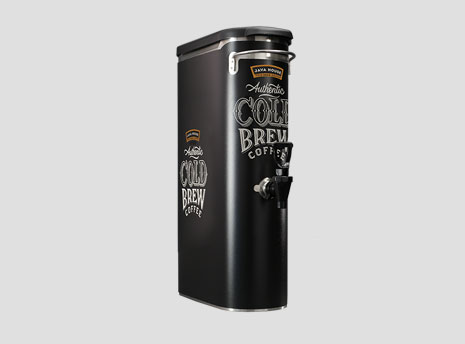 3.5 Gallon Urn
A staple in many restaurants, a 3.5-gallon urn allows your staff to make a large batch of JAVA HOUSE® Cold Brew in advance and allows your guests to pour and prepare their cold brew exactly how they want it.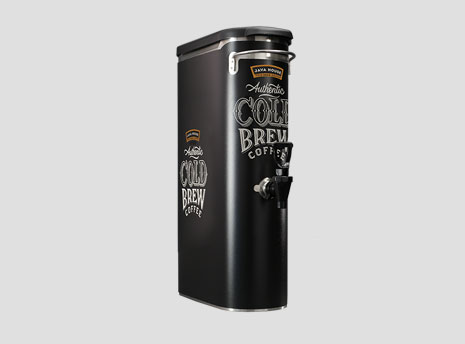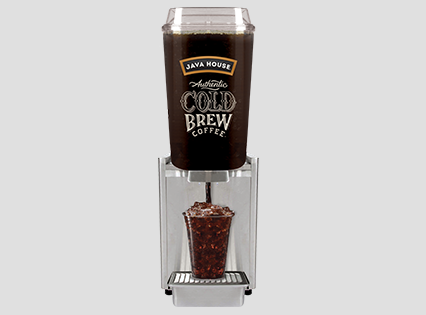 5-Gallon Bubbler
Catch the eye of guests and sell more JAVA HOUSE® Cold Brew with a clear bubbler. The easy-to-clean dispenser extends the shelf life of prepared cold brew relative to other serving methods.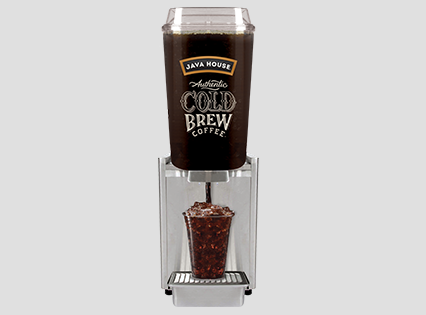 Commercial Dispenser
A commercial beverage dispenser makes it easy to serve delicious JAVA HOUSE® Cold Brew on demand. Dispensers can even infuse cold brew with nitro for an on-trend cold brew experience. With a small footprint and no need for a tap system, it's the perfect way to add nitro to your menu.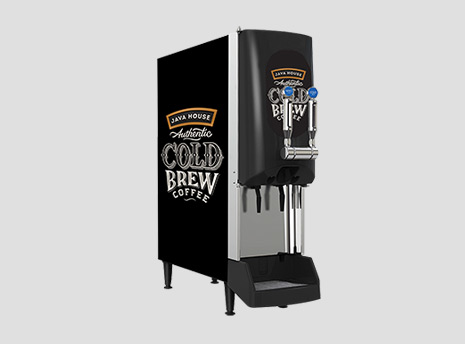 Contact us to find out more on ordering
the right equipment for your foodservice operation.